Home Delivery Anywhere in San Diego!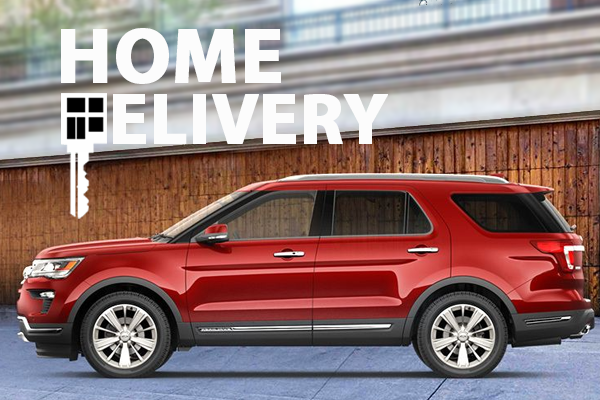 The Choice is Yours: Free Delivery to Your Home or Office
Hit the easy button and let Encinitas Ford deliver your next new or used car to your home or office, wherever you feel most comfortable. 
If you prefer to buy online or visiting a dealership isn't convenient for you, let one of our friendly, President's Award winning expert sales representatives help you purchase the right vehicle for you from your home or office. 
We'll take care of all of the paperwork and you'll still get the same great deal as our showroom shoppers, and that includes being able to take advantage of our expert financing.
We'll even take care of your trade-in!
It's really easy. Just fill out the form or give us a call. We'll get you pricing and your trade-in value all by phone, text or email, whichever you prefer. And then we'll deliver your new car to you! 
Of course, if you want to visit our dealership to pick up your new car you can still buy from your home or office. We can still work out everything before hand so you can be in and out in minutes!
Encinitas Ford: The Choice is Yours!